Arcadia
Collection : "Evanescence 2"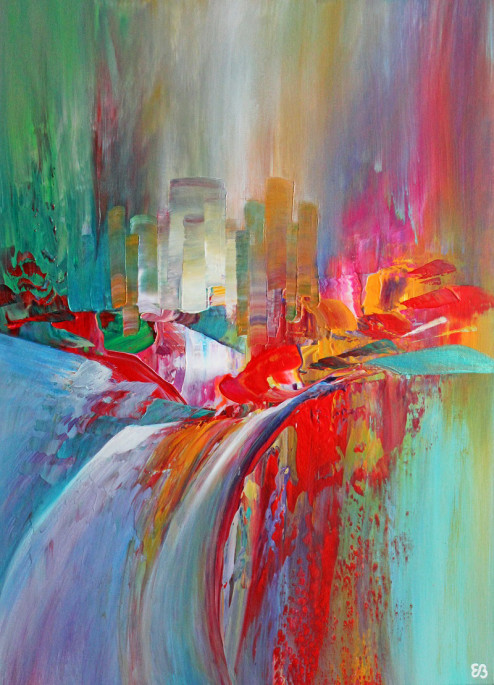 Technical Details
Media : Acrylic paint
Supporting Medium : Stretched canvas
Actual Size : 50 x 70 cm
Ref. number : U-10
Copyright : EB-00046741
One-of-a-kind Artwork

Status : Available
WITH THIS PAINTING, CREATE A WORLD OF YOUR OWN!

Photomontage made for illustration
Your comments on this work
Je suis d'accord faut laisser la place aux rêves
Christelle S.
Moi je ne vois pas de vagues, mais c'est pas franchement utile de savoir ce qui est représenté, non ?
Clément T.
J'ai l'impression de voir NY derrière ce feu d'artifices de vagues. Enfin c'est peut-être pas des vagues... mais j'aime bien
Pauline C.
Post a comment
Artworks from the same collection