From Tarshish To Nineveh
Collection : "Evanescence 3"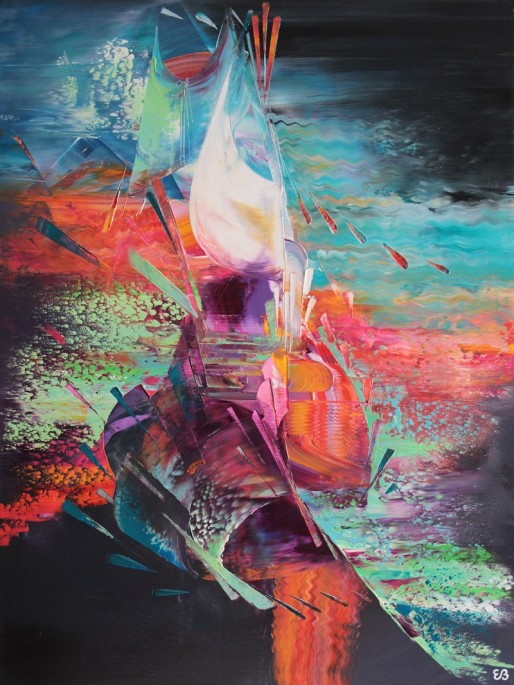 Technical Details
Media : Acrylic paint
Supporting Medium : Stretched canvas
Actual Size : 60 x 80 cm
Ref. number : Q-70
Copyright : EB-00046741
One-of-a-kind Artwork

Status : Available
WITH THIS PAINTING, CREATE A WORLD OF YOUR OWN!

Photomontage made for illustration
DO YOU LIKE THIS PAINTING ?
Your comments on this work
Un bateau en méditerranée, un volcan en éruption en fond de toile, la noirceur de l'actualité dans nos vies, le magnifique bateau sur la mer turquoise risque de se voir consumé par la violence de cette explosion.... J'y vois une belle métaphore de notre quotidien..... Superbe Eliora, comme toujours!!!
Sigrid B.
Sublime! superbe!
Gaëtan P.
De mieux en mieux...Quelle explosion de couleurs...Bravo
Jean-Marc D.
Réussir à donner une puissance aussi intense relève du grand art. Mille et un bravo Eliora
Gérard C.
Post a comment
Artworks from the same collection