The Crossing of May
Collection : "Poetic Fictions 6"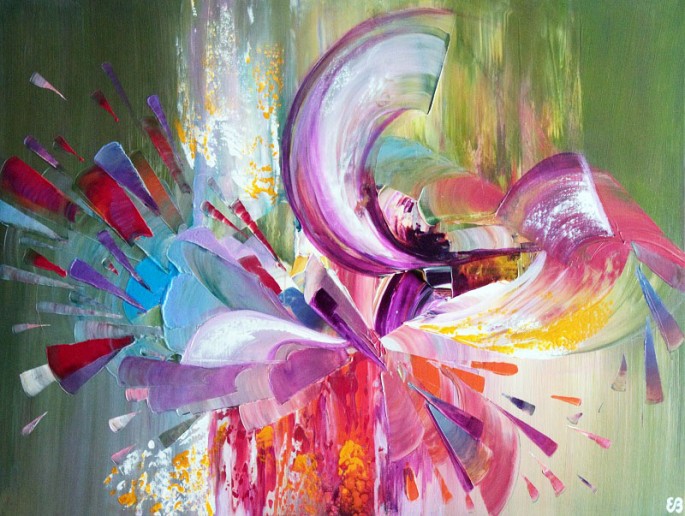 Technical Details
Media : Acrylic paint
Supporting Medium : Stretched canvas
Actual Size : 60 x 80 cm
Ref. number : P-82
Copyright : EB-00046741
One-of-a-kind Artwork

Status : Available
WITH THIS PAINTING, CREATE A WORLD OF YOUR OWN!

Photomontage made for illustration
DO YOU LIKE THIS PAINTING?
Your comments on this work
J'aime toujours autant votre travail, c'est beau, spontané, et porteur d'espoir.
Jermoline
J'aime beaucoup votre travail, bravo !
Jonathan P.
Voilà qui nous parle de printemps et même d'été. Un cocktail à boire des yeux sans modération ! ! ! ! Magnifique ! ! ! ! !
Joper
Quelle explosion !
Mady S.
Magnifique!... j'adore !....Gros bisous... Sublime ce tableau!!!
Jean-Marc D.
Quelle merveille...
Aurore G.
Incredebly beautiful! Abrazos y besos.
Victoria L.
Post a comment
Artworks from the same collection