Celestial Bow
Collection : "Poetic Fictions 3"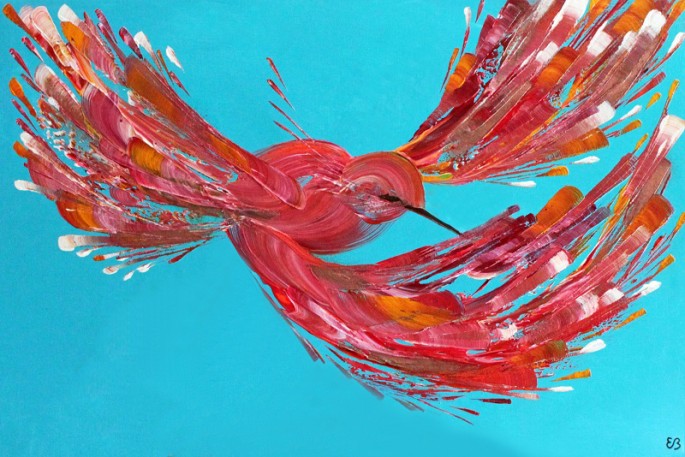 Technical Details
Media : Acrylic paint
Supporting Medium : Stretched canvas
Actual Size : 60 x 90 cm
Ref. number : O-24
Copyright : EB-00046741
One-of-a-kind Artwork

Status : Private Collection
WITH THIS PAINTING, CREATE A WORLD OF YOUR OWN!

Photomontage made for illustration
DO YOU LIKE THIS PAINTING ?
Your comments on this work
Magnifique cet oiseau...du paradis... gros bisous et bravo.
Marco D.
Quelle beauté !! Bravo Eliora !!
Sigrid B.
Post a comment
Artworks from the same collection