The Blue Promise
Collection : "Poetic Fictions 3"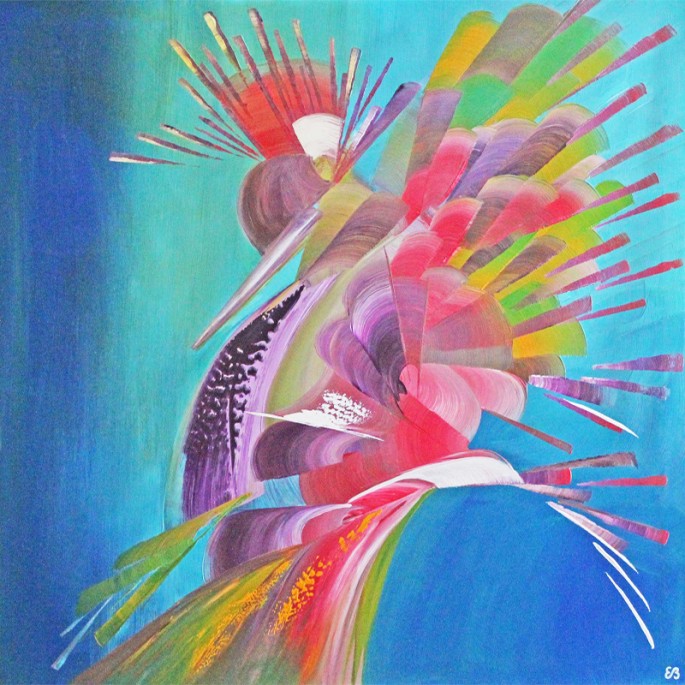 Technical Details
Media : Acrylic paint
Supporting Medium : Stretched canvas
Actual Size : 80 x 80 cm
Ref. number : P-18
Copyright : EB-00046741
One-of-a-kind Artwork

Status : Private Collection
WITH THIS PAINTING, CREATE A WORLD OF YOUR OWN!

Photomontage made for illustration
Your comments on this work
Une pure merveille ! On dirait une grue couronnée...
Sigrid B.
Eliora, tout est beau chez vous, tableaux magnifiques
Yves G.
J'adore
Stephanie Cvetković
Trop trop trop beau ! Toujours fan !!!
Michèle V-K.
Magnifique et ça continue encore et encore… Bises à toi, l'Artiste.
Louis M.
Superbes ces oiseaux....
Régine Baudelet
J'adore
Stephanie Cvetković
Post a comment
Artworks from the same collection