PAINTER ELIORA BOUSQUET
"I dream my painting and I paint my dream."
Vincent van Gogh
A VIVID PASSION FOR PAINTING
As a Certified Professional Painter affiliated with the French "House of Artists" and practicing in Paris, I have specialised through the years in symbolical, lyrical, expressionist and visionary abstract art.

I have painted over 1,000 original works and taken part in more than 180 exhibitions in France and around the world.

My artworks are divided into 7 main thematic collections that you can discover in pictures through the links below, or in video.
Main collections
Secondary collections
(Paintings made to order, as part of thematic exhibitions and art contests or intended for the creation of interior decoration products and fashion items)
My website allows you to buy my paintings online at the workshop price, from 500 to 5.000 € and search my artworks by name, collection, size, format or price.


General terms of Sales • Price List • Payment Facilities • Certified Quotation • Useful information (payment, delivery,...)
Make this painting yours!

Please feel free to discover my paintings in different settings, in order to imagine them at your home. I am at your disposal for any tailor-made staging!
If you would like to see my works in a gallery before making any decision, I would be happy to present them to you at a public exhibition. Just contact me!
Meanwhile, please feel free to cast a glance at the video of my latest solo exhibition:

To know more details about my artistic my activity, you're welcome to consult my references and Press Review : Art Criticism • Books and guides • Art Magazines • Other publications.

I am at your disposal to answer all your questions about my career, my artistic approach, my technique and exchange with other artists.
I hope you enjoy browsing my site and thank you, in advance, for your visits and comments :-)
If you'dever like to keep a little memory of your visits, do not hesitate to download and print free bookmarks displaying part of my collections of artworks!


October 2022: NY (USA)
1-year-exhibition break to paint new collections. There's a surprise in store for you ;-)
PUT COLORS IN YOUR DAILY LIFE!
As an artist, I hope my paintings exude the beauty of our world and offer viewers a bit of dream and poetry to enjoy life.
In order to make my paintings accessible to everyone, I've created a line of 75,000 products derived from 250 paintings, on the occasion of my ten years of activity as a professional Painter.
You will find in my online Designer shop: fashion items (clothing, scarves, bags, fancy jewelry, ...), interior decoration, office and high-tech accessories, leisure products,...


Please feel free to cast also a glance to the products derived from the brand E.BOUSQUET!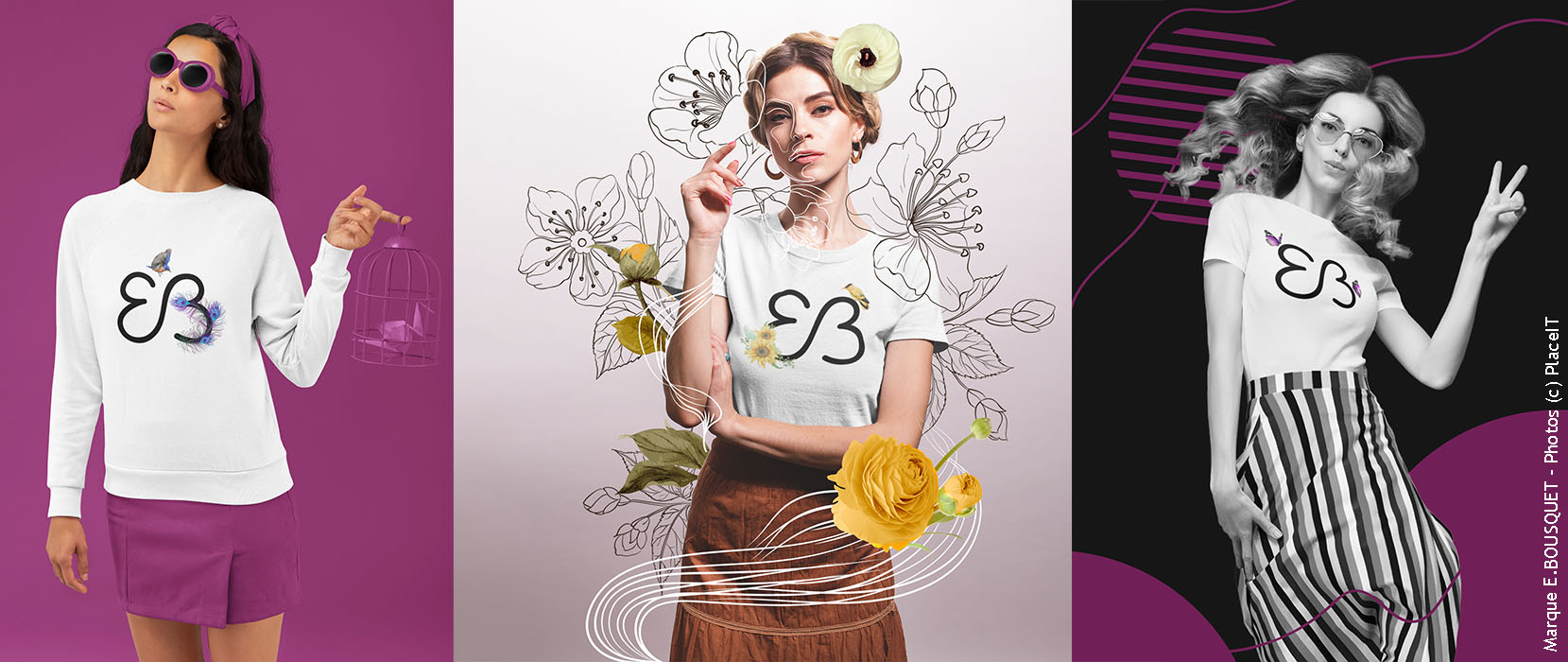 FASHION APPAREL AND ACCESSORIES DERIVED FROM MY PAINTINGS