RENAISSANCE
"To see a World in a Grain of Sand and a Heaven in a Wild Flower. Hold Infinity in the palm of your hand and Eternity in an hour."
William Blake
ARTWORKS OF THE COLLECTION

Discover the artworks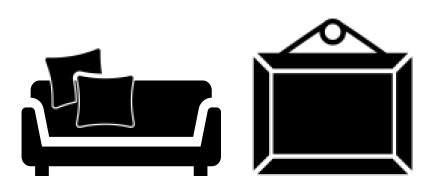 THE STORY BEHIND
Life is like a wild flower, which lives only two of our four seasons. It blooms in spring - What a magical moment of grace! - to flourish, vivacious, under the sun of Amon. Then it wrinkles on a brown autumn day ... And nothing replaces it when winter has come. In this land of ice, full of confused remembrances that no sun will embrace, hope seems to be lost. Unless a rainbow comes to light the space and draw again the covenant of the Beginning ... the promise made to Noah, somewhere near some famous Mount: a sign of renewal.
Life is a flower, lighter than a feather; I call it "Happiness" because it does not last. It is a fragile flower living far away from the bitumen, whose stem is cut, but which does not complain about it: if one cuts its stem, its green wings of bird, it is only to offer them... because life is a gift!
In the beginning autumn of my life, I still dream of an eternal spring where hope would flourish, a guarantee of blue tomorrows. "Renaissance" is the name I chose for this collection, in a node to my favorite period of history, because placed under the sign of creativity and renewal.
It represents both the "Paradise Lost" and the "Promised Land", but also the "Elysian fields", the "Gardens of Arcadia" ... A kind of new "Eden" where everything would be possible to dream and live!
Each painting invites the viewer to dream in a fairy garden bathed in iridescent light. In this garden, there is a rule: take care of every moment as a fragile flower, happiness being but ephemeral moments put in bunches of flowers ...
In the manner of French Poet Pierre de Ronsard, I invite you, through this collection, to stop, for a moment, the frantic race of Time and relive your most beautiful days of spring: "Live, if you believe me, don't wait until tomorrow: Gather today the roses of life." (*)
Carpe Diem !
Eliora Bousquet


(*) : Pierre de Ronsard, Sonnets for Helen



THE COLLECTION RENAISSANCE IN PROGRESS...
THE COLLECTION IN VIDEO (summary)
Music: "E. Kahe Malie" by Daniel HO (Instrumental Jazz) via MAGISTO