IMAGINE ELIORA BOUSQUET'S PAINTINGS AT UOUR HOME!

Page Summary:
Would you like to acquire a painting by Elisabeth Eliora Bousquet? Before making your decision, ask the Artist to e-mail you a photomontage of your decoration integrating the painting(s) of your choice! This service is free.
HOW WOULD MY PAINTINGS FIT IN YOUR LIVING ROOM?
"Home is where your story begins."
LPPLoveWhereYouLive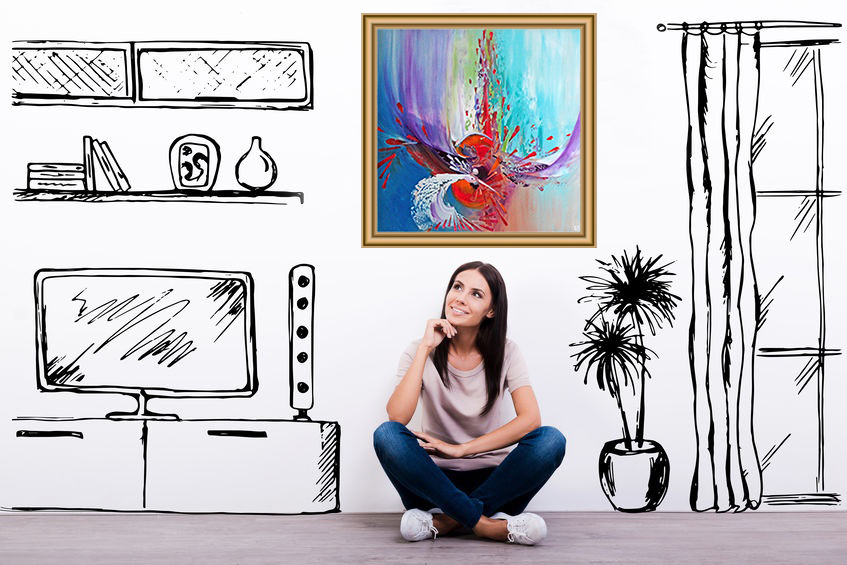 You like one of my paintings, but are unsure as to whether it will blend harmoniously into your own decor… or that of the person you wish to buy it for, as a gift ?
Help is at hand !
E-mail me a photo of the room you have in mind for this painting, preferably as a JPEG file ;
I will use this to produce a photomontage showing how this painting would look in-situ in your home. Your photomontage will be prepared and returned to you within 48hrs ;
If you are unable to email me a photo, you can simply tell me the approximate available wall space and give me an indication of the furniture style and colour scheme you have used.
Do not hesitate to contact me for advice should you be unsure about the colour scheme of a particular painting, or if you are looking for a painting that meets specific criteria with regards to style, size or price. I will be delighted to advise and guide you!
Please also feel free to discover ideas to decorate your home on my website!
You'll find examples on these pages.

Nota bene : This service is entirely free of charge and does not commit you to any purchase, therefore please do not hesitate to contact me !
Concept © Eliora Bousquet – All rights reserved – Reproduction strictly prohibited