Poetic Fictions

One-of-a-kind Paintings
Style: Lyrical and Symbolical Abstract Art
Technique: Acrylic paint
Direct Sale (no commission)
Free Shipping (Europe)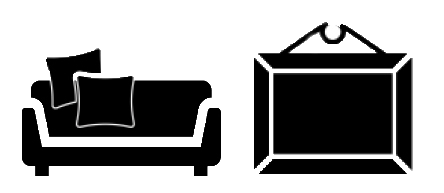 The story behind:
If my colors were words... I would write them with a quill! My collection of abstract works, "POETIC FICTIONS," is inspired by my most cherished concept: "freedom". Hence the frequent references to birds, boats (especially sailboats), as well as brush strokes that seem to dance on the canvas, seeking to take flight and break free from gravity.
Because my work as an artist is based on this yearning for freedom and the pursuit of harmony, the colors I use and combine all have a particular significance.
My paintings always carry a strong symbolic value, which can be discovered either by looking at the painting or deciphering its title.
Why does this collection speak of "poetic fictions?" To me, true poetry resides in the eye and heart of the beholder. Like imagination, it is the ability to feel and see beyond things.

MAKE YOUR SELECTION!
Click thumbnails to enlarge pictures and discover technical description, sources of inspiration and post your comment! To return to the full collection after making a request, please click here: RESET

SERIES POETICAL FICTIONS 1

The Golden Bough 1800 €
BUY
The Simurgh's Call 2700 €
BUY
The Dance of Life 1800 €
BUY
The Garden of Temptation 2700 €
BUY
The Crying Soul (A) 1600 €
BUY
The Crying Soul (C) 1600 €
BUY
Wake Up To The New Day ! 2700 €
BUY
The Secret of Eleusis 1800 €
BUY
Anqa's Boat 1800 €
BUY
The Rapture of Ganimede 2200 €
BUY
The Wings of Destiny 1800 €
BUY
Iris And The Swallow 2200 €
BUY
The Swallow's Sign 1800 €
BUY
Homa's Sign 1800 €
BUY
Boreal Crown 3200 €
BUY
The Birth of The Man in Green 2700 €
BUY
Uncompleted Springtime 2700 €
BUY
Jules's World 3200 €
BUY
The Cauldron Of Dagda 1800 €
BUY
The Flight of The Halcyon 1800 €
BUY
Nataraj: The Cosmic Dance 2700 €
BUY
Iris And The Stilts Walker 2700 €
BUY
Torero, King of The Arena

Private Collection

Winged Whim 2500 €
BUY
Autumn Passion (1) 2000 €
BUY

SERIES POETICAL FICTIONS 2

Way Up To Chonsanju

Private Collection

In The Kingdom of Asadal 2200 €
BUY
Kam vs. Yi 2700 €
BUY
Born of Mother Poetry 2700 €
BUY
Dream Me Back To Life 1800 €
BUY
Reaching For Magoseong 2200 €
BUY
Delphi Waters 1800 €
BUY
Flying With The Wind 1800 €
BUY
Gentle Alpha Waves 2500 €
BUY
Ch'i, The Subtle Space 3200 €
BUY
Elijah's Chariot 3200 €
BUY
The Chariot of Dawn 3200 €
BUY
Ninigi's Vessel 1800 €
BUY
The Arch's Riddle 1800 €
BUY
The Man From Basileia 3500 €
BUY
In The Flighty Wind 2300 €
BUY
Astral Melody 1800 €
BUY
Oceanic Harmony 1800 €
BUY

SERIES POETICAL FICTIONS 3

My Bird of Paradise

Private Collection

Celestial Bows

Private Collection

Learning To Fly 3200 €
BUY
The Fifth Day

Private Collection

The Fragile Breath of Life

Private Collection

Off-Season 3200 €
BUY
The Winged Horizon

Private Collection

From Hope To Glory 1600 €
BUY
The Lady of Venice 1800 €
BUY
The Messenger From Saba 1800 €
BUY

SERIES POETICAL FICTIONS 4

Boreal Memories 3500 €
BUY
Unpredictable Destiny 3200 €
BUY
The Sunny Odyssey 3200 €
BUY
The Ibis of Isis 3200 €
BUY
Arctic Gleams 2700 €
BUY