CELESTIAL VISIONS
"Art is the way to feel, to love and to interpret the heartbeat of the universe."
Roch Carrier
ARTWORKS OF THE COLLECTION

Discover the artworks
Does the Sky fascinate you? Please feel free to cast a glance at my "Aqualchemy" collection, including: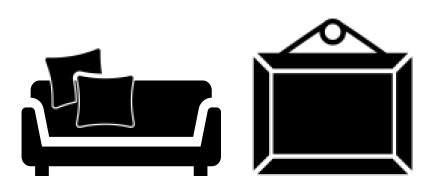 THE STORY BEHIND
When I was a child, on summer evenings, my parents, my brother and I used to sit on the bench in the garden and look at the starry sky while Dad played the guitar. I was barely 7 years old and I was amazed and totally captivated by this magical night show. I remember asking my father, who has now joined these marvelous stars in the firmament:
"Daddy, how far are these stars?"
"Very very far away! They are in Infinity!"
"Daddy, what is infinity?"
"Infinity?... Well... when you get there, it's a little further!"
I believe that since that date, I have never stopped wanting to get closer to the sky. I've spent my time ever since imagining this sky by transcribing, on canvases as white as the night is black, with dozens of iridescent colors, bright or melted, all the landscapes that I see in dreams, hence the title of my collection: "Celestial Visions".
This collection of abstract paintings was inspired by the french and english romantic poetry of the mid nineteenth century (Alphonse de Lamartine, Charles Baudelaire, Théodore de Banville, Paul Verlaine, Victor Hugo, William Wordsworth, John Keats, William Blake, Percy Bysshe Shelley,…) which particularly appeals to me because of its vibrant tribute to the beauty of nature and to simple things, because of the passionate feelings it conveys, often half?way between hope and despair, and because of the existential issues it raises through the use of metaphors and surrealist images…
This collection is about the sky as I fancy it (I mean, "Heaven") : a divinely beautiful and endless source of wonder and inspiration to me. I love this sky, for it belongs to everyone, yet no one can claim ownership of it ! It is a place without boundaries, perfect, harmonious, inaccessible ; a place between the past and the future, where imagination can flow freely…
I will therefore dedicate my "Celestial Visions" to all those who are still children at heart and still marvel at the beauty of simple things, even though they have reached the autumn of their life. The most beautiful and priceless work of art there ever was is here, all around us ! Take time to marvel at the wonders of our surroundings, and please… be kind to our world !
Eliora Bousquet
THE COLLECTION IN VIDEO (summary)
Music: "E. Kahe Malie" by Daniel HO (Instrumental Jazz) via MAGISTO