REPRODUCTIONS

Page Summary:
Eliora Bousquet offers you the opportunity to acquire reproductions of a selection of her paintings, including those that are not available for sale in their original format (ink paintings, watercolors, etc.).
REPRODUCTIONS DESIGNED TO BRIGHTEN YOUR DAILY LIFE
You will find in my REDBUBBLE online store reproductions of some of my paintings in the "Framed Print" format.
These reproductions are printed on demand in order to avoid any form of waste and pollution.

My goal? To offer you the possibility to acquire:
Ink or watercolor paintings that are not available for sale in their original format (especially my collections "Aqualchemy", "Celestial Visions" and "Renaissance");
A selection of my acrylic paintings, sold in their original format on my website but at a more affordable price, especially if you wish to purchase multiple paintings from the same collection.
Why offer reproductions of my artworks?
In a customer satisfaction survey conducted in 2017 to improve and develop my range of products and services, clients, people who subscribed to my newsletter and visitors to my website indicated that they would like to:
obtain copies of my paintings to display in their offices because the colors motivate them, but they are not allowed to exhibit original artworks at their workplaces (especially due to insurance reasons);
purchase posters (especially students);
buy several paintings from the same collection at a reduced price.
In general, people asked me for affordable reproductions of my paintings, mainly for decoration purposes, to create personal collections, or to give as gifts.
After testing various types of reproductions (on canvas, metal, acrylic, paper, etc.) with five specialized manufacturers and conducting a study to assess the quality/price ratio, I made the following decisions, I opted for reproducing some of my paintings on a high-quality paper with a wooden frame. This format appeared more qualitative to me and also offered customization options.
CHOICE OF REPRODUCTION AND FRAMING FORMATS
My manufacturer offers six available formats:
for square paintings:

20.3 x 20.4 cm

30.5 x 30.5 cm

40.7 x 40.8 cm

for rectangular paintings (portrait or landscape):

20.3 x 26.6 cm

30.5 x 39.9 cm

40.7 x 53.3 cm

Regarding the frame color, you can choose from:
Black

White

Dark brown (mocha)

Natural pine (beige)

You can also select the color of the matting:
Off-white (default color)

Pure white

Black
Lastly, you have the option to choose the type of framing:
Thick borders

Flat borders
VISIT MY STORE!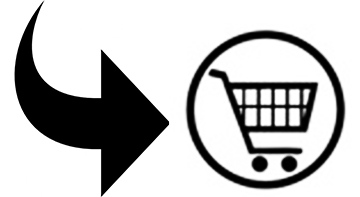 Do you want to acquire the reproduction of a painting that is not (yet) available in my store? Contact me!
NOTE:
Reproductions of my acrylic paintings (whose original formats are for sale on my website) are only available in square format and are not signed. This is to:

prevent any form of counterfeiting;
comply with legislation that prohibits selling reproductions of artworks in an identical format, even if on a different type of medium, in quantities exceeding 8 copies.

I am happy to dedicate reproductions of my paintings to individuals who desire it, particularly during my exhibitions, notably in Paris. Would you like to give your reproductions a "unique" and "collector's" character? Don't hesitate! ;-)