Naturessences

One-of-a-kind Paintings
Style: Symbolical and Expressionnist Abstract Art
Technique: Acrylic painted with knives
Direct Sale (no commission)
Free Shipping (Europe)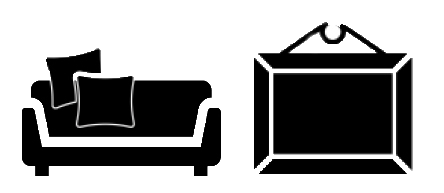 The story behind:
As a passionate admirer of romantic poetry, particularly that of French poets such as Alphonse de Lamartine and Victor Hugo, as well as British poets such as William Wordsworth, Ralph Waldo Emerson, John Keats, and Walt Whitman, I have designed my 'NATURESSENCES' collection as an ode to nature and its essence, both spiritual and rooted in tangible reality, hence the name combining the words 'nature' and 'essences.'
For romantic poets, nature, an omnipresent theme, is the means by which the Creator of all things manifests its magnificence. It embodies the perfection of its creation. Like the 'Garden of Eden', it is an idyllic, timeless place filled with serenity. It is a place of contemplation where one can dream, meditate, and reflect on the meaning of life, including man's place in the universe. In this place of contemplation, the materialism of the modern world, with its over-connection and lack of time for the sacred moments of silence, has no place.
Rhythmic with the four seasons, with spring being my favorite, this nature sings Life with a capital 'L'. For when one contemplates nature, one inevitably arrives at Truth. Thus, nature is also a Way, THE WAY. This nature is sacred.
To highlight this notion of life, I have painted each of my paintings with thick, knifed-on layers of paint, rather than using a brush, as in my other collections. However, despite this thick, structured material, the movements are dynamic and light, for life is never static.
A unifying theme between 'NATURESSENCES' and my other collections is the Wind, as a 'breath'. This creative breath that shapes landscapes, bends reeds without breaking them, and inspires poets to seek the secret meaning of things and bring it to light.
Through painting, through the magical medium of art, I hope once again to demonstrate the power and supremacy of Emotion over Reason. For, as French Writer Vauvenargues wrote, 'Reason deceives us more often than nature.'

MAKE YOUR SELECTION!
Click thumbnails to enlarge pictures and discover technical description, sources of inspiration and post your comment! To return to the full collection after making a request, please click here: RESET

SERIES NATURESSENCES 1

The Rowan Bough

Private Collection

The Secret Of The Papyrus 1800 €
BUY
My Share Of Dreams 2700 €
BUY
May Is Blowing (9)

Private Collection

The Call of The Sea 3500 €
BUY
Summer Genesis 3200 €
BUY
Elysian Fields

Private Collection

In The Land Of Golden Reeds 2700 €
BUY
Ad Astra (Skywards) 3200 €
BUY
Heavenly Harvest 3200 €
BUY
The Heavenly City 2200 €
BUY
The Winged Cradle Of the World

Private Collection

The Featheredlike Spring 2700 €
BUY

SERIES NATURESSENCES 2

Dawn of The Third Day 3200 €
BUY
Daphne's Metamorphosis 2700 €
BUY
Aftermath Blue 3800 €
BUY
Claude's Garden 4100 €
BUY
Neptune's Garden 2700 €
BUY
The Garden of Oxalis 2700 €
BUY
The Fields of Yaaru (26) 1800 €
BUY
The Fields of Yaaru (28) 1800 €
BUY

SERIES NATURESSENCES 3

The Fields of Yaaru (1) 2700 €
BUY
The Fields of Yaaru (5) 3400 €
BUY
The Fields of Yaaru (22) 1800 €
BUY
The Fields of Yaaru (9) 3400 €
BUY
The Fields of Yaaru (7)

Private Collection

The Fields of Yaaru (8) 3400 €
BUY
May Is Blowing (10)

Private Collection

The Fields of Yaaru (20)

Private Collection

May Is Blowing (11)

Private Collection

The Fields of Yaaru (4) 3400 €
BUY
The Fields of Yaaru (15) 2200 €
BUY
The Fields of Yaaru (3) 3400 €
BUY
The Fields of Yaaru (12)

Private Collection

The Fields of Yaaru (23) 1600 €
BUY
The Fields of Yaaru (25) 2700 €
BUY

SERIES NATURESSENCES 4

May Is Blowing (7) 1800 €
BUY
May Is Blowing (3) 1800 €
BUY
May Is Blowing (1) 2700 €
BUY
The Boat Of Iris 2200 €
BUY

SERIES NATURESSENCES 5

Paradise Lost 3200 €
BUY