NATURESSENCES
"The artist must not copy nature but take the elements of nature and create a new item."
Paul Gauguin
ARTWORKS OF THE COLLECTION

Discover the artworks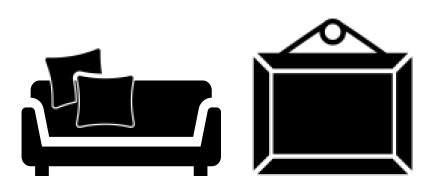 THE STORY BEHIND
"Nature, inexhaustible treasure of colors and sounds, shapes and rhythms, unequaled model of total development and perpetual variation, Nature is the supreme resource."
Olivier Messiaen
Fascinated by French (Alphonse de Lamartine, Victor Hugo,…) and British romantic poetry (William Wordsworth, Ralph Waldo Emerson, John Keats, Walt Whitman,…), I designed my 'Naturessences' collection as an ode to Nature, in its essence both spiritual and anchored in tangible reality, hence its name bringing together the terms 'Nature' and 'Essences'.
For the romantic poets, Nature, an omnipresent theme, is, in fact, the means by which the Creator of all things manifests his magnificence. Nature embodies the perfection of its Creator. Like the 'Garden of Eden', it is an idyllic, timeless place full of serenity. It is a place of contemplation where it is good to dream, meditate, reflect on the meaning of life, and therefore also on the place of man in the universe. In this place of meditation, the materialism of the modern world as we know it - hectic, over-connected, leaving man too little time to savor the sacred moments of silence - is not allowed.
Punctuated by the 4 seasons - the one I paint being my favorite: Spring - this nature sings of Life with a big "L", like a sign of Light ; for when we contemplate it, Nature necessarily leads to the Truth. So nature is also a Way, THE WAY. This nature is sacred.
It is to enhance this notion of life that I painted each of my works with a lot of material, with a knife, and not with a brush, unlike my other collections. However, despite this thick and structured material, the movements are dynamic and light, because life is never static.
A link between 'Naturessences' and my other collections, there is a theme and inexhaustible source of inspiration: the Wind, that I consider as 'Breath'. This creative breath which shapes the landscapes, makes the reed bend without breaking it; this breath which inspires the poet and pushes him to seek the secret meaning of things, to then bring it to light.
The poet's verses thus sing and magnify the green of nature, as if the latter were both a symbol and a vector of hope.
By means of painting, through the magical means of art, I hope, once again, to demonstrate all the power, all the supremacy of Emotion over Reason. Because, as Vauvenargues wrote: 'Reason deceives us more often than nature.'
Eliora Bousquet
LA COLLECTION EN VIDEO (extraits)
Music: "E. Kahe Malie" by Daniel HO (Instrumental Jazz) via MAGISTO