ELIORA BOUSQUET'S GUESTBOOK

Page Summary:
Do you appreciate Painter Elisabeth Eliora Bousquet's artworks? She would be delighted if you would please take a few minutes to post comments on her works in her online Guestbook. Your opinion, appreciation, encouragement and constructive criticism are highly valued.
>>> Leave a message!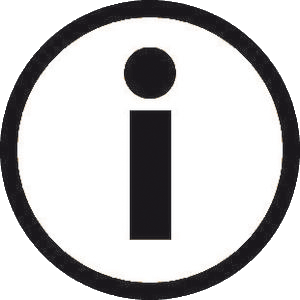 Nota bene
Former messages received are written on the first page. To leave me a message, please send me an email or use my contact form!
TESTIMONIALS
Bryan (Art forum)
Eliora... She has a true passion for colors and likes to work with music. She can make the picture like natural dream and mysterious and almost surreal features. She doesn't seek to represent the reality but she can introduce the real things that are enhancing a person's life. She has also managed to draw the attention through the romantic outlook on life with literary sense of word. Every one wants to draw the paintings painted by her and I am one of them who want to take inspirations from artists like her. She can insert the romantic feeling with tons of encouraging quotations, so that I am falling deeply through her art form...
Dr. Eliora Lobel - Scottsdale, AZ - USA
WOW what can I say ! A very talented artist indeed. I came across your gallery on line while researching the name of my new company : Eliora Enterprises. I spent more that half an hour admiring your work. I am in America and would like very much to see your work in person. I was just at a Andy Warhol exhibit here in Scottsdale, AZ and I must say I am more impressed with your paintings. I wish to have your painting adorning my walls, as I know everyone will say " Who is that and Where did you get those ?" Thank You for bringing such beauty to our world and for sharing it.... Have a blessed day!
Halyna M.
Very beautiful, thank you!
Nancy C.M.
Beautiful website, Eliora - wonderful work!
Sushena
Outstanding!.........
Caroline V.
Congratulations !!! Your exhibition looks so beautiful ! I wish I could see it in person. So proud to be your cousin. Your work is fabulous. Love to see you soon. XXX
Meg N.
Remarkable!!!.....the power of colours ! All the best :-)
Melody C.
Hello Eliora, I love your abstract work!
Mark C.
"Jeanne's Promise" is a wonderful painting! All your work is outstanding!!!
Khaterin B.
I love the colors. It's amazing work, I'm a fan!
Trevor H.
I like very much your abstracts and see that you also have some pop art images! I will look into your work more closely when I have time. Best wishes!
Florence S.
Wow... your colours are fantastic and the works are beautiful. Regards.
Nancy C.
Hi Eliora! I love your work! Juicy wonderful color sense and movement, not to mention texture and just outrageous beauty! You're an inspiration to me!
Mila B.
Hi Eliora, I came across your art gallery ; the beauty of colours and energy inspire me. Thank you ! Kind regards.
Katrina V.
Your celestial visions are wonderful! We travel together!!!
Nancy C.M.
Congratulations Eliora! I won't be able to go see your exhibit in NY, but I know you'll do well with your beautiful paintings!
Prem Singh C.
Congratulations!