The Crossing of May
Collection : "Chromatic Fantasiae 4"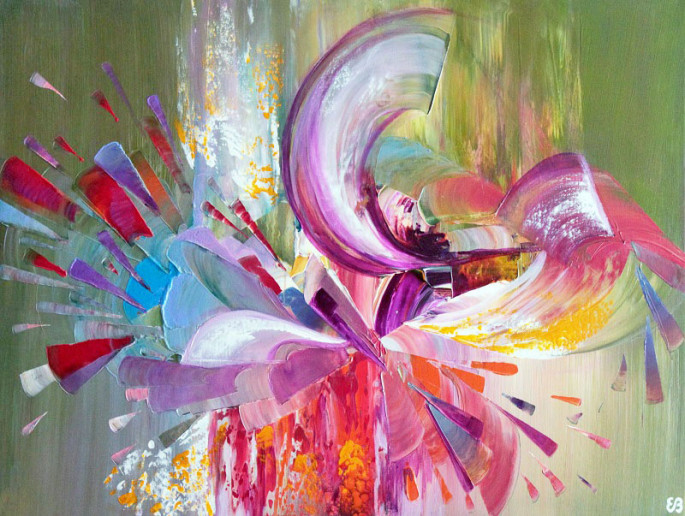 Technical Details
Media : Acrylic paint
Supporting Medium : Stretched canvas
Actual Size : 60 x 80 cm
Ref. number : P-82
Copyright : EB-00046741
One-of-a-kind Artwork

Status : Available
WITH THIS PAINTING, CREATE A WORLD OF YOUR OWN!

>>> Discover more ideas to decorate your home!
YOU MIGHT LIKE THESE RELATED PRODUCTS:


View the full catalog of products
Your comments on this work
Precioso y fantástica realización
Marisol U.
J'aime toujours autant votre travail, c'est beau, spontané, et porteur d'espoir.
Jermoline
J'aime beaucoup votre travail, bravo !
Jonathan P.
Voilà qui nous parle de printemps et même d'été. Un cocktail à boire des yeux sans modération ! ! ! ! Magnifique ! ! ! ! !
Joper
Quelle explosion !
Mady S.
Magnifique!... j'adore !....Gros bisous... Sublime ce tableau!!!
Jean-Marc D.
Quelle merveille...
Aurore G.
Incredebly beautiful! Abrazos y besos.
Victoria L.
Post a comment