The Blossoming Of Life (51)
Collection : "Aqualchemy 1"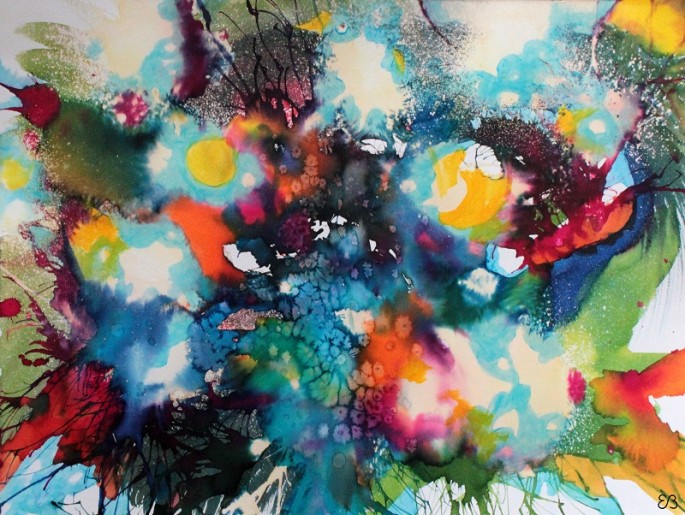 Technical Details
Media : Ink
Supporting Medium : Paper
Actual Size : 38 x 46 cm
Ref. number : R-58
Copyright : EB-00046741
One-of-a-kind Artwork

Status : Unavailable
WITH THIS PAINTING, CREATE A WORLD OF YOUR OWN!

>>> Discover more ideas to decorate your home!
Your comments on this work
Moi je préfère votre travail à l'acrylique, notamment les toiles avec les bateaux, mais les fleurs c'est sympa aussi :)
Olivier D.
Vous avez une façon très personnelle de peindre et j'aime la façon dont vous mélangez toutes ces couleurs. Votre travail est fascinant. Bravo.
Jean-Marc L.
Quelle poésie... vos fleurs semblent sorties d'un rêve...
Ghyslaine T.
Post a comment