Born To Be Free
Collection : "Evanescence 3"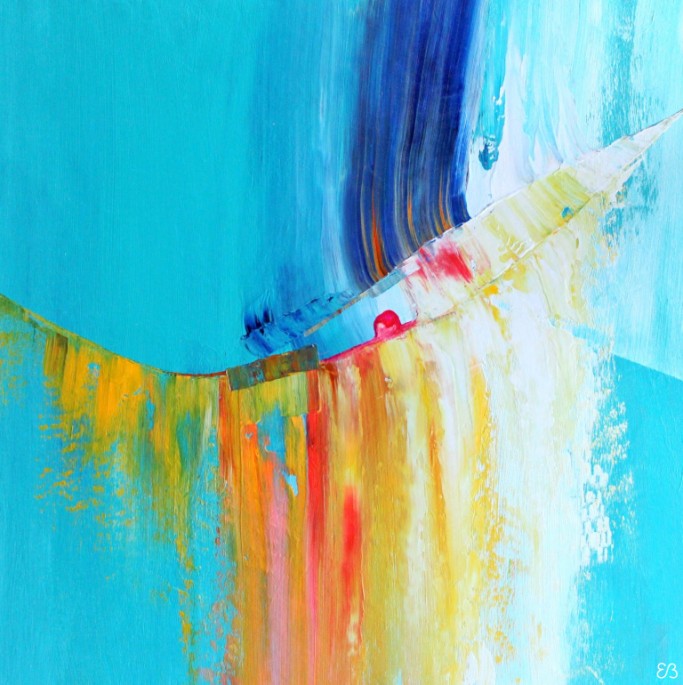 Technical Details
Media : Acrylic paint
Supporting Medium : Stretched canvas
Actual Size : 80 x 80 cm
Ref. number : D-174
Copyright : EB-00046741
One-of-a-kind Artwork

Status : Unavailable
WITH THIS PAINTING, CREATE A WORLD OF YOUR OWN!

Photomontage based on a photo purchased under license from Fotolia
FASHION BY-PRODUCTS

See the products catalog (online shop)
Your comments on this work
Bravo, ma Fée, tes coups de baguette magique sont magnifiques !
Marco D.
J'adore les couleurs magnifiques de cette toile remarquable !!! Bravo, ma chère Eliora ! Bises
Michèle K.
Bravo ; toujours aussi super, les couleurs sont vraiment bien assemblées ; du rêve à l'état pur ; que dire de plus... quel talent ! Bravo, bravo encore, merci pour nos yeux
Gérard C.
Quelle merveille !
Michèle V-K.
De toute beauté... il irait bien chez moi, celui-là aussi, s'il me restait de la place ! Bravo, ma puce, je suis fière de toi. N'arrêtes jamais de peindre !
Mounette
Post a comment
Artworks from the same collection