Via Regia
Collection : "Evanescence 1"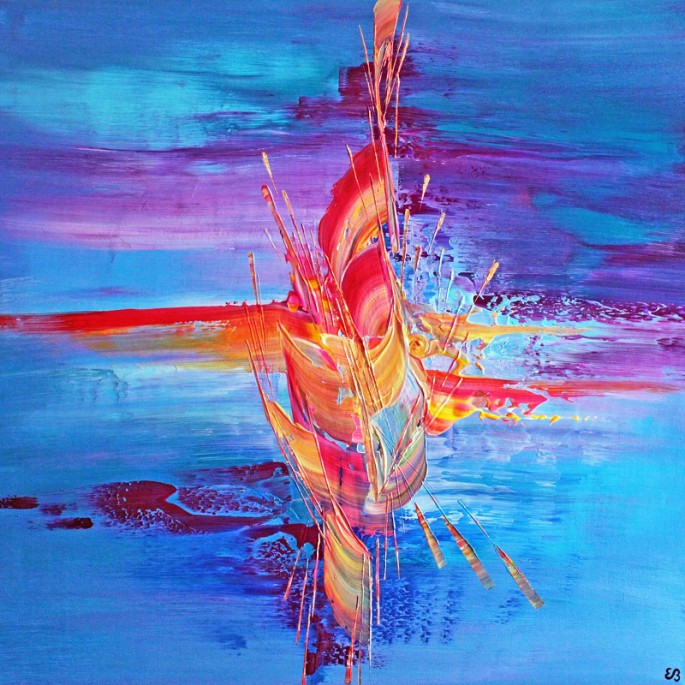 Technical Details
Media : Acrylic paint
Supporting Medium : Stretched canvas
Actual Size : 80 x 80 cm
Ref. number : O-34
Copyright : EB-00046741
One-of-a-kind Artwork

Status : Available
WITH THIS PAINTING, CREATE A WORLD OF YOUR OWN!

Photomontage made for illustration
Your comments on this work
Une oeuvre encore merveilleuse qui nous entraîne vers un monde où tout serait rêves et apaisement.
Michèle K.
Heureux qui comme Ulysse a fait un grand voyage...
Alaka A.
Je trouve que tu as pris un nouvel élan Eliora, tes oeuvres sont magnifiques !
Johanne H.
Très harmonieux et l'appel du voyage...
François-Régis H.
Une fois de plus je trouve génial...
Maryla
Magique, j'aime !
Esmilia V.
Bravo Eliora !!! C'est très beau !!!
Danièle M.
Post a comment
Artworks from the same collection