What do you SEA ?
Collection : "Evanescence 3"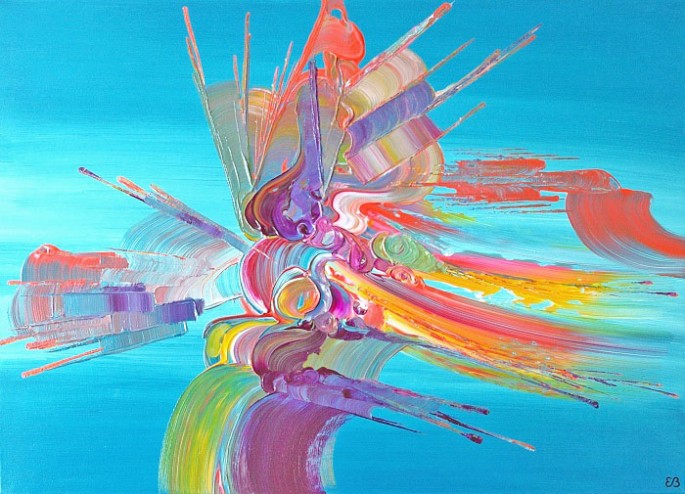 Technical Details
Media : Acrylic paint
Supporting Medium : Stretched canvas
Actual Size : 60 x 80 cm
Ref. number : D-55
Copyright : EB-00046741
One-of-a-kind Artwork

Status : Unavailable
WITH THIS PAINTING, CREATE A WORLD OF YOUR OWN!

Photomontage made for illustration
Your comments on this work
Ce mélange de couleurs, cette explosion, c'est tout simplement magnifique !
Esther N.
Une oeuvre somptueuse ! Encore un immense bravo, ma chère Eliora ! Bises
Michèle V-K.
Une toile magnifique aux couleurs superbes ! Félicitations !
Christiane M.
Quelle féérie de couleurs ! C'est splendide !
Natacha P.
Post a comment
Artworks from the same collection