The Fifth Day
Collection : "Poetic Fictions 3"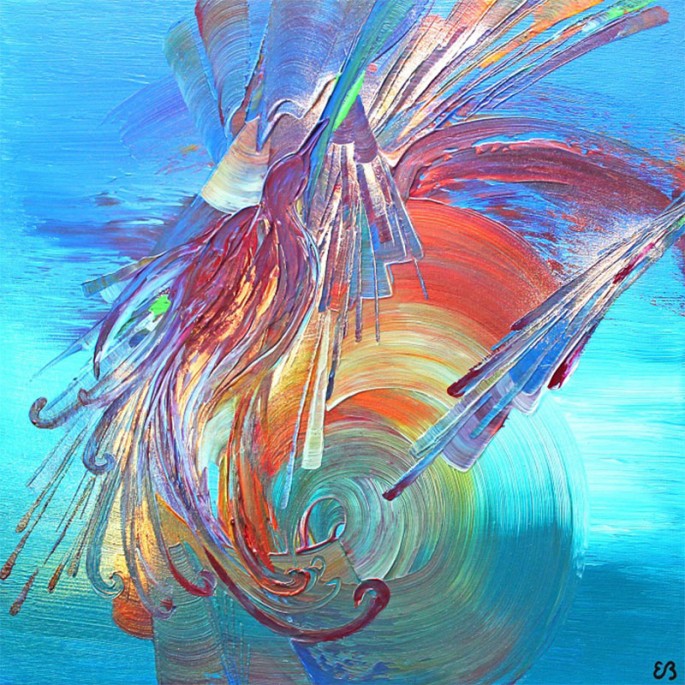 Technical Details
Media : Acrylic paint
Supporting Medium : Stretched canvas
Actual Size : 50 x 50 cm
Ref. number : G-12
Copyright : EB-00046741
One-of-a-kind Artwork

Status : Private Collection
WITH THIS PAINTING, CREATE A WORLD OF YOUR OWN!

Photomontage made for illustration
Your comments on this work
Très bel oiseau !!!
Bernadette F.
Waouuuu !!! Quel tourbillon de couleurs...Magnifique...
Jean-marc Devillers
Semblable à une roulette à feu d'artifice...
Jean-Luc G.
Le tourbillon de la vie...
Noël Vernois
Que de fois, les yeux peuvent mentir, alors pourquoi les lignes vagues et mystérieuses ne diraient-elles pas la vérité ??? Best of The Best
Alaka Awalmi
Post a comment
Artworks from the same collection