The Waters of Tiberias
Collection : "Poetic Fictions 7"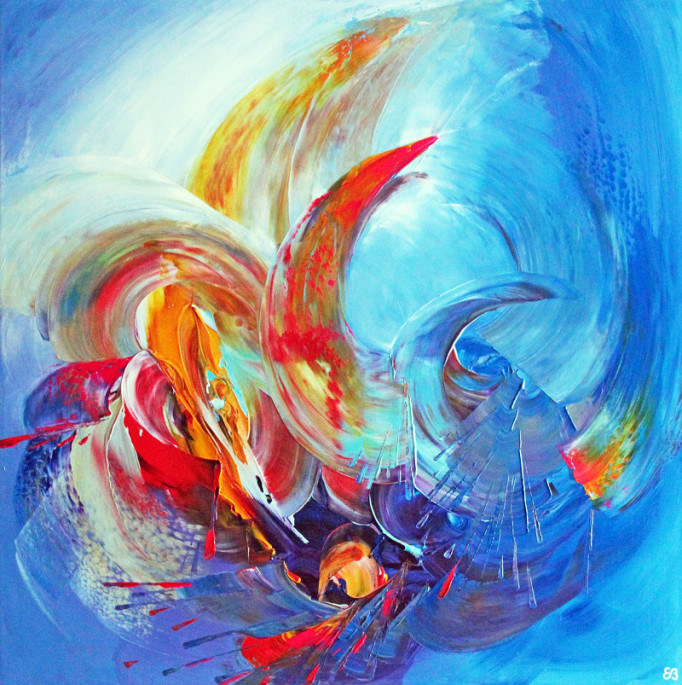 Technical Details
Media : Acrylic paint
Supporting Medium : Stretched canvas
Actual Size : 80 x 80 cm
Ref. number : P-96
Copyright : EB-00046741
One-of-a-kind Artwork

Status : Available
WITH THIS PAINTING, CREATE A WORLD OF YOUR OWN!

Photomontage made for illustration
Your comments on this work
C'est fort, c'est le top en couleurs .Un talent énorme .Superbe .Félicitations pour l'ensemble de vos oeuvres et votre merveilleux travail
Bruno S.
Tibériade vous a magnifiquement inspirée !!! Bravo Eliora
Sigrid B.
Simply wonderful!
Jean-Luc G.
Post a comment
Artworks from the same collection