Believe It Or Not...
Collection : "Celestial Visions 2"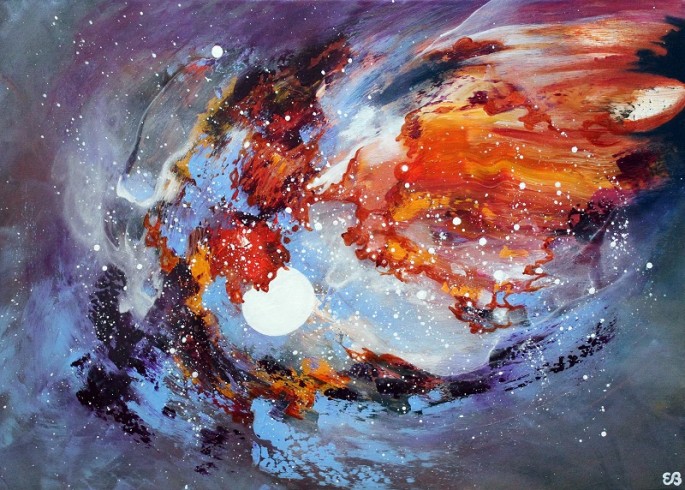 Technical Details
Media : Acrylic paint
Supporting Medium : Stretched canvas
Actual Size : 50 x 70 cm
Ref. number : F-97
Copyright : EB-00046741
One-of-a-kind Artwork

Status : Available
A WORK IN PROGRESS...

WITH THIS PAINTING, CREATE A WORLD OF YOUR OWN!

>>> Discover more ideas to decorate your home!
Your comments on this work
Muy buena realización ! !
Marisol U.
Ouah! Eliora strikes again!
Gaëtan P.
Good job...
Muhammed Damour
C'est vraiment très beau ce que tu fais. Merci.
Alain L.
Quelle force... superbe !
Alain C.
Fantasia del color...
Hermolaiva P. de P.
Post a comment