Since Time Began
Collection : "Celestial Visions 2"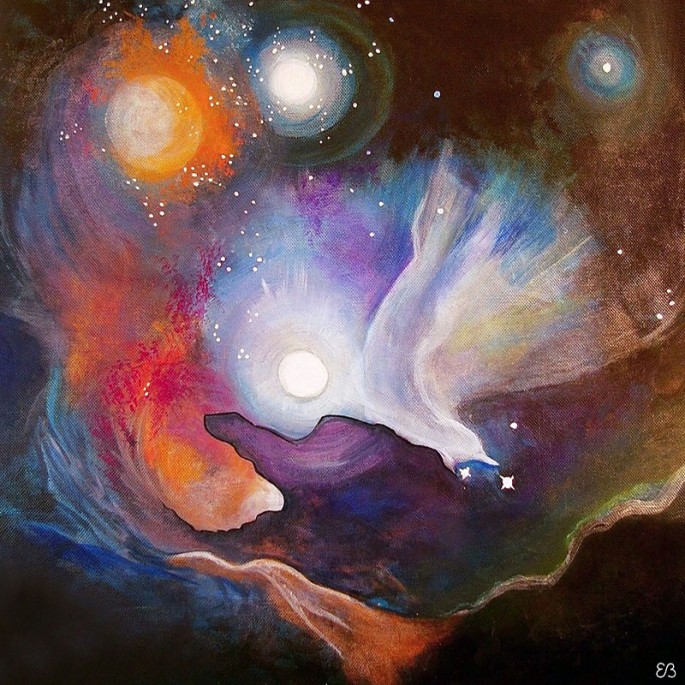 Technical Details
Media : Acrylic paint
Supporting Medium : Stretched canvas
Actual Size : 80 x 80 cm
Ref. number : F-96
Copyright : EB-00046741
One-of-a-kind Artwork

Status : Private Collection
WITH THIS PAINTING, CREATE A WORLD OF YOUR OWN!

>>> Discover more ideas to decorate your home!
Your comments on this work
Je trouve très sympa
Abraham G.
Fantastic!!
Sherwan Ismail
Exquisite Art you create!
Henry Jinright
Prachtig vind ik heel mooi
Bram Gringhuis
Beautyful Colors... nice Ms. Bousquet
Linus V Winterherbst
It is very well done Eliora
Adnan A.
Bah et voilà enfin la peinture cosmique...
Picass Ghouti
C'est vraiment ce que j'aimerais faire
Coco B.
Magnifique !
Toussainte O.
Celui là est splendide pour sa relation de la lumière-énergie d'où nous venons et l'amour qu'il dégage. Merci.
Alain L.
Exquisite Art you create!
Henry Jinright
Beautiful Colors… nice Ms. Eliora Bousquet
Linus V Winterherbst
Post a comment