Adagio
Collection : "Chromatic Fantasiae 3"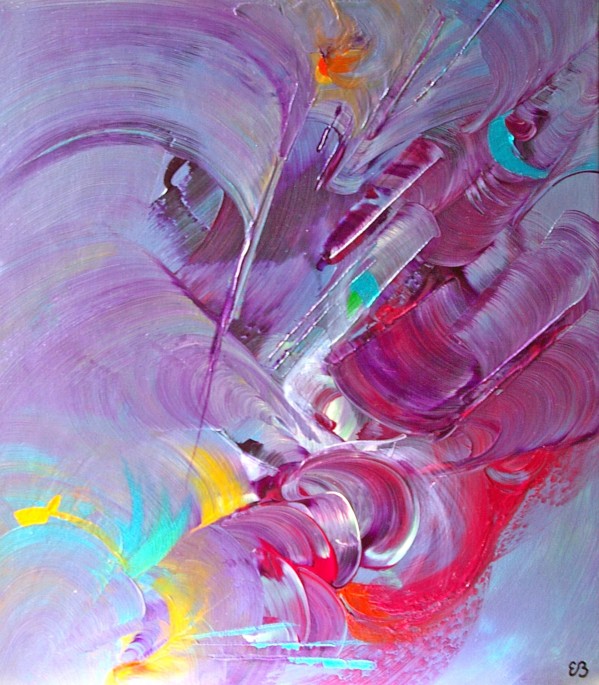 Technical Details
Media : Acrylic paint
Supporting Medium : Stretched canvas
Actual Size : 38 x 46 cm
Ref. number : B-95
Copyright : EB-00046741
One-of-a-kind Artwork

Status : Unavailable
WITH THIS PAINTING, CREATE A WORLD OF YOUR OWN!

Photomontage based on a photo purchased under license from Fotolia
Your comments on this work
Precioso color y realización.
Marisol U.
Good job hmm
Osee Hermantin
Fantastic art!!!
Regis Aron
Very Beautiful Colours
Joseph Walusimbi
Beautiful. Like it!
Majed Megdad
Great motion in the colors! My compliments Eliora!
Federico B.
C'est vraiment tout ce que j'aime, on ressent une musicalité dans vos abstraits, ça me parle beaucoup. Bravo, c'est splendide !!!
Noëlle Le R.
Que de recherche, bravo pour vos oeuvres pleines de couleurs comme la vie !
Philippe M.
J'aime beaucoup
Guy Gabriel O.
Houlala !!!!............ une merveille
Ellere
Un mouvement créateur.
Nassira Mattioni
Ca tourbillonne et ça donne un doux vertige
Thierry C.
Post a comment
Artworks from the same collection