Celestial Visions

One-of-a-kind Paintings
Style: Atmospheric and Visionnary Abstraction
Techniques: Acrylic paint, ink, acrylic + ink, ink + resin
Direct Sale (no commission)
Free Shipping (Europe)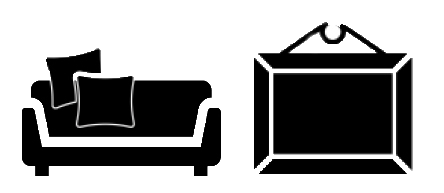 The story behind:
When I was a child, on summer evenings, my parents, my brother, and I would sit on the bench in the garden and look up at the starry sky while my father played the guitar. I was only seven years old, and I was amazed and completely captivated by this magical nighttime spectacle.
I remember asking my father, who has now joined those wonderful stars in the sky:
- 'Daddy, are these stars far away?'
- 'Oh, yes! Very, very far away! They are in infinite space!'
- 'Daddy, what's infinity?'
- 'Infinity? ...Well... when you get there, it's still a little further away!'
I think since that day, I have never stopped wanting to get closer to the sky. As I do not have the means to do so on this limited earthly plane, I spend my time imagining it and reproducing, on canvases as white as the night is black, with dozens of iridescent, bright, or muted colors, all the landscapes I see in my dreams, hence the title of my collection: 'CELESTIAL VISIONS'.
Apart from my readings of works dedicated to the cosmos, of which I am passionate, I found the inspiration for this collection of abstract atmospheric paintings in French and English Romantic poetry from the second half of the 19th century (Alphonse de Lamartine, Charles Baudelaire, Théodore de Banville, Paul Verlaine, Victor Hugo, William Wordsworth, John Keats, William Blake, Percy Bysshe Shelley, etc.). I particularly like this poetic genre for the vibrant tribute paid to the beauty of nature and the simplicity of things, for its musicality, for the heightened emotions with which it is imbued, often halfway between hope and despair, for the existential questions it raises through its extended metaphors, chiaroscuro, and surrealistic images.
My "Celestial Visions" collection speaks of the sky as I imagine it, without ever reproducing existing landscapes. I love this sky because it belongs to everyone, although no one is its master. It is an eternal space of truly divine beauty, made of perfection and harmony, inaccessible but a permanent source of inspiration; a space between yesterday and tomorrow, where freedom takes its essence and imagination takes flight...
In this respect, I dedicate my "Celestial Visions" to all those who have retained their childlike soul and know how to marvel, even in the winter of their age. We live, every day, at the heart of the most beautiful work of art there is; a work of such value that it has no price... Take some time to admire it, and please protect it!

MAKE YOUR SELECTION!
Click thumbnails to enlarge pictures and discover technical description, sources of inspiration and post your comment! To return to the full collection after making a request, please click here: RESET

SERIES CELESTIAL VISIONS 1

Kindred Spirits

Private Collection

Celestial Chrysalis

Private Collection

Luz, The Blue Place of Immortality

Private Collection

Born Again : The Secret of The Almond Tree

Private Collection

Holy Ground (The Secret of Mount Sinaï)

Private Collection

Jeanne's Promise

Private Collection

Eros and Thanatos (Love And Death)

Private Collection

The Angel's Seal

Private Collection

Elevation

Private Collection

A Kind of Magic (Stellar Alchemy)

Private Collection

Back to Life

Private Collection

A Tribute to Ly

Private Collection

Stellar Butterfly

Private Collection

Flight of Lyricism

Private Collection

Stardust

Private Collection

The Sign

Private Collection

The Call of Life

Private Collection

Golden Age, or The Land of Cockaigne

Private Collection

Orionian Night

Private Collection

Far Skylines

Private Collection

Gloria!

Private Collection

Parting Time

Private Collection

The Breath Divine

Private Collection

Shainaze : The Beauty of The Universe

Private Collection

Heavenly Depths

Private Collection

Hanging in mid-air

Private Collection

Avalon

Private Collection

Stellar Osmosis

Private Collection

Tempus Fugit (Runaway Time)

Private Collection

Khisr, or The Way Of Truth

Private Collection

Back To The Garden Of Eternal Spring

Private Collection

Waking Dream

Private Collection

The Birth of Pegasus

Private Collection

Icarus Dream

Private Collection

Coelis Cor

Private Collection

Aetherus, The Starlit Vault of Heaven

Private Collection

The Music of Spheres

Private Collection

Oblivion

Private Collection

Hathor's Sanctuary

Private Collection

The Salutation of The Dawn

Private Collection

First Step Skywards

Private Collection

Skies In My Eyes (The Floating Bridge of Heaven)

Private Collection

Electra's Realm, or The Matrix

Private Collection

Dreamland

Private Collection

Until Death Do Us Part

Private Collection

The Sound of Silence

Private Collection

Skylace

Private Collection

Euridice's Destiny

Private Collection

Way Up High

Private Collection

Carpe Noctem (Seize the Night !)

Private Collection

Rebirthing

Private Collection

The Doe and the Unicorn

Private Collection

Astral Memories

Private Collection

Over the Rainbow

Private Collection

Open Sky

Private Collection

The Everlasting Bond of Love

Private Collection

SERIES CELESTIAL VISIONS 2

Earliest Recollections

Private Collection

Under the Cover of Darkness

Private Collection

Since Time Began

Private Collection

Nyx's Land

Private Collection

Param Atmâ

Private Collection

The Unveiled Secret

Private Collection

The Elysian Star

Private Collection

The Ferrymen of Souls

Private Collection

The Fields of Yaaru

Private Collection

The Temple of Phoebus

Private Collection

Eadem Mutata Resurgo

Private Collection

Djanna : Jeanne's Paradise

Private Collection

The Royal Way

Private Collection

Zephyr

Private Collection

SERIES CELESTIAL VISIONS 3

Neo's World

Reproduction on Order

At The Beginning...

Reproduction on Order

The Three Realms

Reproduction on Order

The Oracle

Reproduction on Order

Chronosdom

Reproduction on Order

Theophania

Reproduction on Order

Ode On The First Light

Reproduction on Order

J-Day

Reproduction on Order

Out Of The Blue

Reproduction on Order

The Way To Wisdom

Reproduction on Order

Open-Sky Miracle

Reproduction on Order